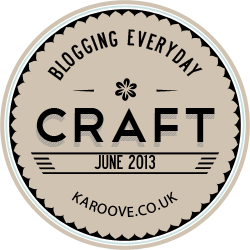 I got it unexpectedly as part of a gift bag at my first ANG Seminar, a lever staple puller. I love it.
Even new these are cheap and they are, I suppose well-suited to their stated purpose of pulling staples. I wouldn't know, I never use it for that.
I use it to pull out the tacks I use to fasten canvas to stretcher bars. Tacks can be surprisingly hard to remove. Use this tool, putting the end under the tack head. Press down (it is a lever after all) and the tack loosens. Every time.
Often boxes of brass tacks for needlework come with tiny plastic levers, but they are too short to have much force or to be easy to hold.
Mine is about 4or 5 inches long with a nice hefty shaft. Being hollow plastic the shaft is light. The business end is metal and won't wear out.
I love it and always have it in my needlework tool drawer.
Janet Perry is the Internet's leading authority on needlepoint. She designs, teaches and writes, getting raves from her fans for her innovative techniques, extensive knowledge and generous teaching style. A leading writer of stitch guides, she blogs here and lives on an island in the northeast corner of the SF Bay with her family